The mast, yagis and dish used at Mt Pitt, Norfolk Island, January 2010
Alan Devlin VK3XPD with the dish used at VK9NA
Kevin VK4UH and Michael VK3KH hard at work making contacts in January 2010
The operating position at the accommodation. The station here operated on 144 and 50 MHz only.

9th -19th January 2011
VK9NA Norfolk Island - Locator: RG30xx
VHF/UHF/Microwave dxpedition, January 2010 and 2011
Home | Blog | About Us | Supporters | Photos | Photos 2 | Transverters | Feedback | Contact Us
Last updated: 14 Sept 2011
---
78/122 GHz transverter
Alan VK3XPD's article about his recent record setting transverter can be read in PDF format here. File size is 826 kB. Recommend you download and save, then open using Adobe Acrobat.
25 Sept 2011 - New article - Simple Microwave Harmonic Mixers
This is more of Alan's work in this area. Again a PDF - download it and then open it in Acrobat Reader.
---
VK9NA in January 2011
VK9NA blog
... latest operation details are on the blog page
VK9NA QSLs
QSLs are being managed by Michael VK3KH. A list of EME contacts and their QSL status is now available and you can see whether your card has been received and when it has been replied to.
The list was updated last on 2nd Sept 2011. Our cards have been printed and Michael has responded to all cards received.
Norfolk Island weather
See the Australian Bureau of Meteorology's site for details of Norfolk weather. On Saturday 15 Jan we were experiencing high gusty winds due to tropical cyclones in the area. During Sunday 16th the wind was stronger in some parts of the island but fortunately the location we moved the main station to was relatively calm for Sunday night's EME session, which ended at 2AM local time with 28 contacts in the log. On Monday night a cyclone passed close to the island. Following that the station was re-established at Mt Pitt (2m/70cm/microwave) and at the lower site for EME.
Photos from VK9NA in 2011
A gallery of photos is now available for the January 2011 operation.
QSL via:
VK3KH. More details under VK9NA at QRZ.com. We are very happy to QSL under normal QSL practices for either direct QSLs or via bureau.
Operation schedule
The plan was for daily operation schedule to be notified here and on the vklogger site.
During the event in January 2011 it turned out to be quite difficult to update the site often due to internet access being somewhat unreliable both at the operation site and at the hotel.
Sponsors
Our list of sponsors is growing, and we have confirmed support from:
Supporters
We had an excellent response to our appeal for donations towards our freight expenses, ie. getting our equipment and antenna tube transported to and from Norfolk Island. Our target amount was reached and we were able to defray some expenses such as transportation, hire and energy costs incurred in getting the station on the air each day. Thanks again to the 53 donors to the freight fund.
---
The Team
Here are some details of the VK9NA team.
---
Achievements of the 2010 expedition
We set a number of Australian records on various bands in 2010. Here are all the details.
Visit the photo gallery to see more photos of the location and equipment from January 2010.
Added November 2010 - a gallery of even more photos at higher resolution. Enjoy!
---
Projects we are supporting - Transverter kits
Subscribers to the Yahoo Group VK-Microwave will know about the transverters designed by Graham VK3XDK. Here are some more details of this project, on Graham's own website. Our 5.7GHz and 10 GHz transverters for this dxpedition are Graham's designs.
Note: the transverters page has been changed to a link to Graham's website. The content on this site had become outdated and we are glad to now be able to link direct to the latest info, from Graham.
---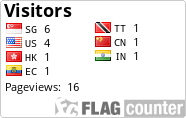 (Flag stats from 30 November 2010)

Home | Blog | About Us | Supporters | Photos | Photos 2 | Transverters | Feedback | Contact Us